Alba Care is a renowned name in foster care services within Los Angeles. Rooted in a commitment to ensure every child's safety and well-being, Alba Care strives to provide warm, nurturing, and supportive environments for children in need. This agency has been instrumental in bridging the gap between vulnerable children and loving foster homes, ensuring that every child has the chance to experience the stability and warmth of a family.
With an outstanding team of passionate professionals, Alba Care continues to uphold its mission of shaping a better future for children in foster care. We are proud to be the best foster family agency for foster youth in Los Angeles County. That's why our adoptive families come from diverse backgrounds and cultures, bringing a wealth of experience to the table. We welcome foster and adoptive parents from all backgrounds and walks of life, as well as prospective foster parents who seek to provide a loving home for an at-risk child.
Become A Foster Parent
Taking the first step towards becoming a foster parent with Alba Care is a decision that can change a child's life forever. We warmly welcome individuals and families who aspire to provide children with the love, security, and care they need to thrive. Our team is here to guide you through every step of the process, from initial inquiry to training, home assessment, and placement.
We offer continuous support, resources, and comprehensive training to our foster parents, ensuring they are fully equipped to provide a nurturing and safe environment for children under their care. We believe that everyone has the capacity to make a positive impact on a child's life, and we are here to facilitate that journey. If you are ready to make a difference, contact us and start your journey towards becoming a foster parent today.
Prospective Foster Parents
As prospective foster parents, you may have a lot of questions and possibly some apprehensions about the process and what it entails. We understand this and aim to provide as much guidance and information as needed to help you make an informed decision. At Alba Care, we consider our foster parents as part of our team – individuals who are dedicated to providing love and care for children in need.
The first step towards becoming a foster parent is attending an orientation meeting where we elaborate on the foster care system, the role of foster parents, the children who need foster care, and the support we provide. This is also a great opportunity for you to ask any questions you may have. If you decide to proceed further, we will guide you through the application, training, and home assessment process. Remember, every child deserves a safe and loving home, and your decision to become a foster parent could be the turning point in a child's life. Let's work together to make a difference.
Foster Children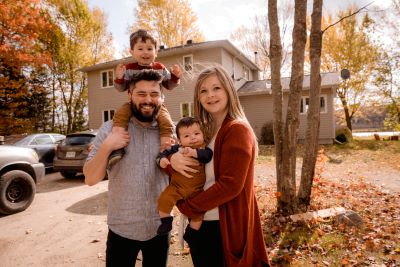 Foster children are the heart of Alba Care. These children, for various reasons, have found themselves in need of a stable, nurturing home where they can feel safe and loved. Many have experienced hardships and challenges that no child should have to face. Through no fault of their own, they may have been displaced from their birth homes and are in need of care and support.
Our foster children range in age from infants to teenagers, and each child has unique needs, experiences, and dreams. Some may stay in foster care for a short time, while others may need long-term placements. Regardless of their circumstances, all foster children deserve the chance to grow, learn, and thrive in a loving environment. As a foster parent with Alba Care, you have the opportunity to provide that environment and to make a profound difference in a child's life.
At Alba Care, we understand the significance of the role of a foster parent. The impact you can have on a child's life is immeasurable, as is the joy and fulfillment you can find in providing a child with the love, care, and stability they need. If you feel a calling to make a difference, please reach out to us. Your journey as a foster parent could start today.
How much do foster parents get paid monthly per child?
Foster parents receive a monthly payment to help cover the cost of caring for a foster child. This can vary widely depending on factors such as the age and special needs of the child, and the region you live in. However, it's important to understand that these payments are not income but are intended to cover the child's expenses, such as food, clothing, and school supplies. The Adoption Assistance Program (AAP) is open to both relatives and non-relatives who choose to adopt children from foster care. It aims to alleviate financial obstacles associated with the adoption process, ensuring that children who might otherwise remain in foster care find permanent and loving homes.
Foster parenting is fundamentally about providing a loving and supportive environment for a child in need, rather than a source of income. More specific information could be provided upon contact with our agency as guidelines fluctuate from state to state.
When do the payments start coming in?
Payments to foster parents typically begin once a child has been placed in your home. It's essential to understand that there could be a short delay between the time when the child is placed and when you receive your first payment. However, you'll receive payments for the entire time the child is under your care. Keep in mind that the exact schedule and method of payment may vary depending on the specific regulations in your state or locality. Feel free to reach out to us for more detailed information pertaining to your situation.
Resource Family Approval
Resource families who are approved by Alba Care have gone through a rigorous and thorough family evaluation process. This includes background checks, home studies, health exams, and in-depth training courses on foster care best practices. Our agency also requires resource families to adhere to ongoing continuing education requirements as well as regular reviews of their homes. Resource parents must also remain in contact with their social workers for routine visits and communication.
The Resource Family Approval (RFA) process is designed to ensure that families are prepared to provide the highest quality care for any foster child placed in their home. Alba Care is committed to providing a safe and nurturing environment for all children under our care, and we take this process very seriously. If you feel you may be ready to become an approved resource parent, contact us today! We look forward to guiding you through every step of the way.
Frequently Asked Questions
How much do foster parents get paid in Los Angeles?
In Los Angeles, the reimbursement rates for foster parents can vary depending on several factors such as the age of the child, the level of care the child requires, and any special needs the child may have. Typically, the monthly payment can range from $700 to $1000 per child.
However, it is important to note that these payments are meant to cover the expenses associated with caring for the child and are not considered as income. The goal of foster parenting is to provide a safe, nurturing environment for children in need. For the most accurate and up-to-date information, please contact our agency directly.
How much do foster parents get paid per child in California?
In California, the monthly payment for foster parents varies depending on several factors, including the age of the child and the level of care the child requires. Generally, the payment ranges from $700 to $1600 per child. Just like in Los Angeles, these payments are not considered as income but are intended to cover the expenses incurred while caring for the child.
Remember, the primary goal of foster parenting is to provide a nurturing and safe environment for children in need. For the most up-to-date and accurate information, we encourage you to reach out to our agency directly.
How to be a foster parent in Los Angeles?
Becoming a foster parent in Los Angeles involves a number of steps. First, reach out to us we can provide you with the necessary information and answer any questions you might have about the process. Next, attend an orientation session. This is a great way to get a comprehensive overview of what foster care entails. Then fill out an application form providing detailed information about yourself, your family, and your home. Next, complete a pre-service training program.
This will equip you with the knowledge and skills needed to care for a foster child. Then participate in a home study. This involves a series of visits to your home by a social worker who will assess your living environment and discuss your personal background and lifestyle. Once all the previous steps are completed satisfactorily, you become an approved foster parent.
How hard is it to become a foster parent in California?
Becoming a foster parent in California can be challenging, but the process is not insurmountable. It requires dedication, time, patience, and an open heart. Prospective foster parents must meet certain criteria, including being over 21, having sufficient income to support a foster child, passing a criminal background check, and completing various training courses.
They also undergo a home study to ensure a safe and stable environment. While this process can seem daunting, it's important to remember that these steps are in place to ensure the welfare of the foster children. The process is supported by agencies like Alba Care, which provides guidance and support at every stage. So, while it requires commitment, the joy and fulfillment that come from changing a child's life make it worth the effort.
Do foster parents get food stamps in California?
Foster parents in California generally do not receive food stamps, also known as the Supplemental Nutrition Assistance Program (SNAP), for the children in their care. The reason is that the foster care payment received is designed to cover the cost of feeding the child.
However, some foster families may be eligible for food stamps for their own household, not counting the foster child, depending on their income. It's important to note that regulations can vary, so it's best to contact your local Department of Social Services for specific information related to your circumstances.
How much do foster care workers make in California?
Foster care workers, also referred to as social workers or case workers, play a crucial role in the foster care system. In California, the salary for these professionals can vary based on their level of experience, education, and the specific region in which they work. According to data from the U.S. Bureau of Labor Statistics and PayScale, as of 2022, the annual salary for a foster care social worker in California generally ranges from $40,000 to $70,000.
Entry-level workers tend to earn towards the lower end of the range, while experienced workers with advanced degrees often earn towards the higher end. Regularly updated salary data can be found on sites such as the Bureau of Labor Statistics or PayScale. It's important to note that this is just a rough estimation and actual salaries may vary.