Become a Foster Parent in California
Alba Care Services is a nonprofit organization dedicated to providing quality foster care services to children and families in California. We are committed to finding loving, stable homes for each child we serve. As a Foster Parent with Alba Care Services, you can be part of something special – impacting the lives of vulnerable children and helping them heal from trauma and loss.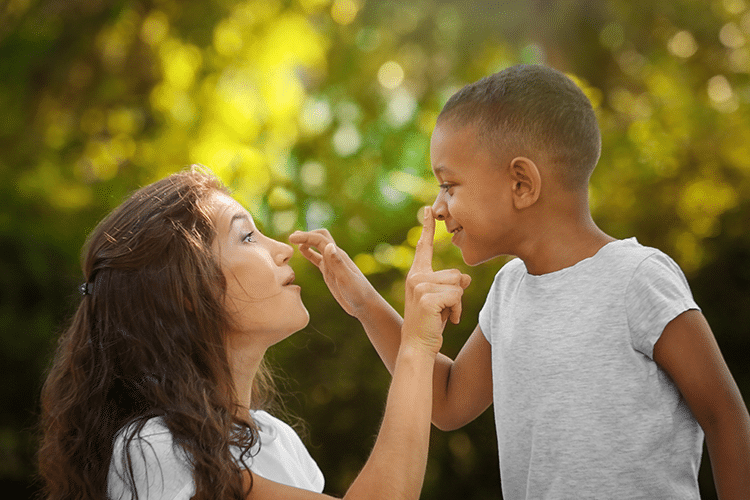 Foster Parent Services in California
We provide a variety of services to help people become foster parents. From information and guidance to helping you with the paperwork and navigating the foster care system, we are here to ensure that you have all the support, training, and information you need. Our team is committed to providing the best foster care services possible, so you can be confident in knowing that you will have the necessary resources to become a successful foster parent.

Alba Care Services is a foster care agency in California that's known for offering supportive, comprehensive care services to prospective foster parents and their family members. We provide personalized support with specialized training in areas such as crisis intervention, trauma-informed care, and guidance through the licensing process.
Our team of experienced professionals works alongside foster families throughout the process to ensure the best possible experience with foster care. We strive to provide the highest quality of service and actively work to ensure the best outcomes for each child placed in the foster parenting system.
We make it easy to become a foster parent with our straightforward application process. Our team of knowledgeable professionals will guide you through everything you need.
Here at Alba Care Services, we provide comprehensive support services to help foster parents meet the emotional and physical needs of the children in their care.
As a foster parent, you will receive financial support for the costs associated with care for foster children in your home. This includes reimbursement for child-related expenses.
When birth parents are unable to provide for their children, a foster family takes on the role of providing a safe and nurturing foster home. The state or county agency responsible for placing children in foster care is called a child protective services agency.
The ultimate goal of the foster parenting system is to reunite children with their birth families, but sometimes this isn't possible. In those cases, adoption is the ultimate goal for a foster child, and foster parents may end up working with adoptive families to provide a permanent home and family for the child.
How To Become a Foster Parent
The next step in becoming a foster parent is to complete an application. This can be done by calling our agency or filling out our online form. We may ask for information about your family and home, as well as background checks, references, and even home inspections. Once this is completed you can move on to the training phase and become certified, which is all you need to become a foster parent!
Training consists of instruction which covers topics such as foster parenting, child development, working with biological parents and families, trauma informed care, and the legal aspects of fostering. During this time you will also have an opportunity to ask any questions you may have about fostering and what it entails.
Frequently Asked Questions
Do foster parents get paid in California?
Yes, foster parents in California are compensated for their care of foster children. These payments are intended to reimburse the foster parent for expenses associated with the care of a foster child such as food, clothing, and medical costs.
What is the process of becoming a foster parent?
The process of becoming a foster parent can vary from state to state, but generally includes:
• Completing a foster parent application
• Participating in an orientation and training program
• Undergoing a home study assessment by a social worker
• Meeting local licensing requirements, such as background checks and health screenings
Who can become a foster parent?
In California, anyone over the age of 18 can become a foster parent. Each state has its own requirements, but generally speaking, all states require that potential foster parents be at least 21 years old and financially stable. They also need to pass background checks and have no history of criminal activity or anything else that could endanger the safety of foster children in their care.
How much do foster parents get paid?
The amount of money foster parents receive for taking in a child varies from state to state. Generally, foster parents are paid an allowance or stipend that covers the cost of clothing, food, and other basic necessities. In some cases, they may also be eligible for additional payments to cover medical expenses or transportation costs.
What kind of training do foster parents need?
Foster parents must complete a training program, usually provided by their state or local government. This program covers topics such as child development, discipline strategies and other important issues related to parenting. They may also be required to take additional classes or workshops specifically designed for foster care. Foster parents are often given access to resources and support networks to help them better understand the challenging aspects of foster parenting.
What kind of support do foster parents receive?
Foster parents typically receive support from their state or local government as well as from a variety of private organizations. These organizations provide resources and guidance to help foster parents navigate the complexities of caring for children in need. For example, many of these organizations provide training, access to financial assistance, and educational materials.
Additionally, foster parents may be able to tap into a network of other foster parents for support and advice. Through these programs and networks, foster parents gain the tools they need to give their children the best possible care.
In some instances, foster parents may even receive additional help from the courts or government agencies. For example, if a child is in need of specialized medical care, foster parents may be able to work with their local court and state agency to secure the necessary resources. This can include everything from additional financial support to access to highly trained professionals who can provide needed services for the child.