Become A Foster Parent in Orange, Riverside or San Bernardino County…
And Earn Up To $9,348 Per Month
How to Become a Foster Parent
Becoming a foster parent with us here at Alba Care Services is an incredibly rewarding process. We are always looking for those special individuals who possess the nurturing desire needed to make a foster home successful. Depending on your individual situation, the process of becoming a foster parent involves a series of steps that include attending an information night, completing and submitting all necessary documentation, and completing required training sessions.
Let Us Take You Step-by-Step
With our unparalleled network of community partners, resources, and supports, we are confident that we can help you as you become a highly effective foster parent. Our ultimate goal is to provide children with a safe, secure and nurturing environment in which they can grow.
| | Alba Care Services Inc. | | Other Agencies |
| --- | --- | --- | --- |
| ✔ | ACSI provides a whole team of support including administrators, supervisors, social workers, behavioral specialists, transporters, trainers, and other support staff. | ✔ | Social workers and support staff |
| ✔ | Monthly stipend or reimbursement for your home expenses. | ✔ | Monthly stipend or reimbursement for your home expenses |
| ✔ | Transportation support and Visitation support | ✔ | Transportation support |
| ✔ | Bilingual staff | ✔ | Bilingual staff |
| ✔ | You receive agency support for home items that you may need for the care of your foster children, including protective gear for covid, hand sanitizer, food donations, diapers, clothing, etc., as available. | | |
| ✔ | Opportunity to earn up to $500 for referral of other parents | | |
| ✔ | Foster minors have access to services such as tutoring, mentoring, occupational training, driving classes, sports. | | |
| ✔ | Free CPR and first aid support | | |
| ✔ | Virtual or In-Person services- You may complete the certification process from the comfort of your home including training or you may come in to the agency for training. Someone will be assigned to help you with your application process. | | |
| ✔ | All annual trainings required by State Licensing are provided to you for free, these include parenting training, and other training for personal growth such as yoga, exercise and meditation training. At ACSI we like to be supportive of our parents. | | |
| ✔ | Reimbursement for fingerprints once you become certified. | | |
| ✔ | Additional support for higher level of care children including weekly behavioral specialist interventions and mental health support. | | |
| ✔ | You are able to decide what program component you participate in, as we also serve specialized populations such as commercially trafficked minors. Specialized trainings are provided. | | |
Step One: Learn your Local Laws
In order to protect the rights of foster parents, children, and biological families, the state has various laws in place. These laws dictate the eligibility requirements for prospective foster parents, as well as provide thorough oversight once someone is approved. The foster care system in California has also adopted special policies that set forth expectations regarding communication between childcare providers and foster parents, as well as how courts should handle termination cases. As such, anyone who wishes to become a foster parent needs to be familiar with the local regulations. With an understanding of these laws, individuals can make an informed decision about whether they are ready to make this commitment while also making sure their rights are respected throughout the process.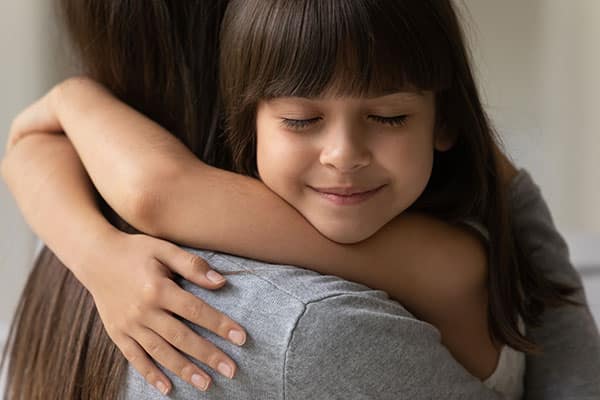 You'll need to complete an application with us while completing any additional paperwork, such as background checks or verification forms for those adults living in your home, that are required and be sure to submit all these materials as soon as possible. Additionally, since foster care requires accommodations for a foster child, start making preparations for their arrival if even in a small way – consider furnishing a bedroom or organizing new supplies or activities. Maintaining an organized, up-to-date file on yourself will be helpful both during the application process and while fostering a child after approval. Becoming a foster parent can be life changing; expanding your family and providing stability and security to children in need ultimately create lasting bonds and opportunities for growth.
Step Three: The Parenting Toolbox
Foster parent training is an essential part of the fostering process. Providing foster families with education, support and information about the specific needs of each individual child can be incredibly beneficial. Through foster parent training, families understand best practices for working with at-risk youth, helping them cope with mental health issues, and how to provide a safe and supportive environment throughout their time in the foster care system. It also allows those interested in becoming a foster family to gain more insight into the work they will tackle once their home is licensed. Customer service professionals, counselors and social workers are just some of the resources that help build a successful program for foster parent education. With a shared goal to create the best possible outcome for every child in need, it becomes easier to transform each home into a safe haven that gives children love and freedom.
Becoming a foster parent is an act of selflessness and courage as relying on others to nurture your children can be both challenging and rewarding. Now it's the time to bring the foster child into your family and provide a safe, loving home. It can be overwhelming taking on a new responsibility but remember that with patience, understanding, and dedication you are helping to create a bright future for this child. Taking this step can also be incredibly fulfilling for both you and the child as it provides an opportunity for everyone involved to learn about each other, build relationships, and make memories for years to come!