Alba Care Services is a very important resource for both adoptive parents and adults who have been adopted. They are a California foster care service designed to help people adopt a foster child and give kids a new home. In California, there are many organizations dedicated to helping individuals and families navigate the procedure of foster care adoption. These organizations provide information on the legal aspects of the procedure, as well as resources to help with such things as finding an appropriate home for children and providing financial assistance in some cases.
To adopt a child there are requirements for the parents, the house, and the bedroom of the child. In this blog post, we will be looking at the bedroom requirements for California foster care.
Bedroom Requirements
When it comes to the bedroom requirements for foster care adoption, certain standards must be met. There is a home environment assessment to make sure the child's life is in good hands. First and foremost is that the room must have adequate space for the child's needs. It should also meet local building codes. The room should have a window for ventilation and curtains, shades, or blinds on them can provide privacy.
The floor should be covered with a hard surface such as tile, wood, or laminate and the walls must be painted in bright colors. Also, safety features such as fire alarms should be present. The child's bedroom should also have basic furniture which includes: his or her own bed, dresser, desk, and chair. Carpets and rugs are often avoided as they may harbor dust mites. And for bunk beds, only children six or older may sleep on the top bunk. An exception to the rule of needing their own room is that two adults and up to two infant children are allowed to occupy a single bedroom.
In addition, the foster child's bedroom must have adequate closet space and shelves for the child's clothes and personal items. There should also be a night light and accessible electric outlets with safety covers to prevent shock hazards. Lastly, there should be no weapons or firearms in the home in order to ensure the safety of the foster child being adopted.
These are just some of the basic bedroom requirements for California foster care adoption. It is important to contact a local foster care agency or organization in order to find out more specific guidelines and information about this process. Adopting a child is a big decision and should not be taken lightly, so make sure to educate yourself and understand the rules and regulations involved.
Foster Parents
Foster parenting isn't easy, but it is an incredibly fulfilling position. To become a foster parent in California you need to:
• Complete an application
• Be over 18 years old
• Participate in an orientation and pre-approval training program
• Undergo a home study assessment by a social worker
• Meet local licensing requirements, such as background checks and health screenings
To become a foster parent in California, you must also meet certain requirements such as being financially stable, passing a background check, and having no history of criminal activity that could harm the safety of foster children. Similar requirements are in place for other states and a family evaluation will also take place with social workers. Additionally, medical exams and first aid certification are necessary.
Alba Care Services offers invaluable resources for adoptive parents. They provide guidance on how to parent adopted children, legal information for those considering adoption, and assistance in finding suitable homes for these children. In addition, they provide access to various programs designed to help adoptive families establish strong and healthy relationships with their adopted children.
Foster Children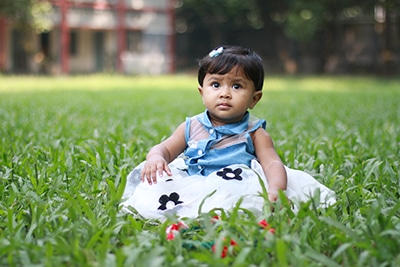 Alba Care Services offers resources to adopted children to ensure their safety, security, and well-being in their new homes. They also work to facilitate the adoption of sibling groups who need to stay together, even if some foster homes are not equipped to accommodate all of them. If you have biological children in the foster family home, that is also something that is considered, to ensure the children living there are all getting along.
These services are designed to help foster children adjust to their new environment as well as provide them with emotional support and guidance throughout the procedure. Additionally, Alba Care Services also provides access to post-adoption services for those who have been adopted to ensure the continued stability and well-being of the children.
By providing these resources, Alba Care Services hopes to give every child a chance at a brighter future with loving families and stable homes.
Resource Families
In addition to offering assistance to youth and children, Alba Care Services also provides resources to Resource Families who offer temporary care and support to these individuals in need. Alba Care Services gives guidance to Resource Families, helping them navigate the transitions of the young people they care for successfully.
The resources provided offer guidance on locating appropriate placements and supporting children during their transition. Additionally, financial aid is available to those facing financial challenges. The Resource Family Approval (RFA) Program employs a family-focused and child-centric approval procedure. Once approved as a resource family, further approval or licensing is not necessary if the resource parents decide to adopt or become the legal guardian of a foster child.
As an approved resource parent, you will have access to a wide variety of support services to help you provide for the child in your care, including an after-hours warmline, respite care, financial support, and more.
Biological Parents
Alba Care Services also assists biological parents who are exploring the possibility of adoption. This involves guidance on legal requirements as well as access to relevant resources for those who find this decision difficult to make. They assist in locating a suitable foster home for children who may require it and offer continuous support and aid during the process. Alba Care Services also provides resources to birth parents who opt for adoption to help them make the best choices for their children.
Foster Care System Help
Alba Care Services is an invaluable resource for all involved in the foster care process in California. They provide valuable information about the legal aspects of the process as well as resources to help those who are going through it or considering adoption.
There are various support programs and services available to ensure that everyone involved in the foster care adoption process receives the best care and assistance. By using these resources, people who are considering foster care adoption in California can be reassured that their decision will be as helpful as possible for their household.
Remember, it's okay to ask for help. Alba Care Services is available to support you throughout your adoption journey. If you have any questions or concerns about the process, don't hesitate to contact them. They will be happy to offer assistance and guidance throughout your adoption experience. Best of luck!
Frequently Asked Questions
Do Foster Parents Get Paid In California?
Yes, foster parents in California are compensated for their care of foster children. These payments are intended to reimburse the parent for expenses associated with the care of a foster child such as food, clothing, and medical costs.
What Is The Process Of Becoming a Foster Parent?
The process of becoming a foster parent can vary from state to state but generally includes:
• Completing an application
• Participating in an orientation and training program
• Undergoing a home study assessment by a social worker
• Meeting local licensing requirements, such as background checks and health screenings
Who Can Become A Foster Parent?
In California, anyone over the age of 18 can. Each state has its own requirements, but generally speaking, all states require that potential foster parents be at least 21 years old and financially stable. They also need to pass background checks and have no history of criminal activity or anything else that could endanger the safety of foster children in their care.